Devotional
The Babushka Lady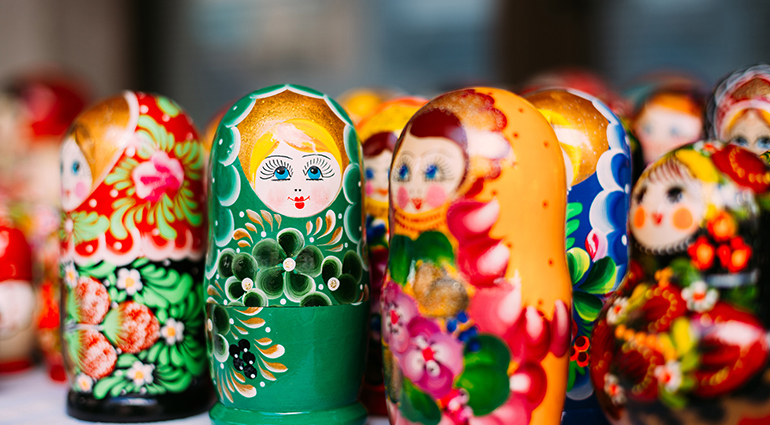 The "Babushka Lady" is one of the mysteries surrounding the 1963 assassination of US President John F. Kennedy. Captured on film recording the events with a movie camera, she has proven to be elusive. This mystery woman, wearing an overcoat and scarf (resembling a Russian babushka), has never been identified and her film has never been seen. For decades, historians and scholars have speculated that fear has prevented the "Babushka Lady" from telling her story of that dark November day.  
No speculation is needed to understand why Jesus's disciples hid. They cowered in fear because of the authorities (John 20:19) who had killed their Master—reluctant to come forward and declare their experience. But then Jesus rose from the grave. The Holy Spirit soon arrived and you couldn't keep those once-timid followers of Christ quiet! On the day of Pentecost, a Spirit-empowered Simon Peter declared, "Let all Israel be assured of this: God has made this Jesus, whom you crucified, both Lord and Messiah" (Acts 2:36).
The opportunity to boldly speak in Jesus's name is not limited to those with daring personalities or career ministry training. It is the indwelling Spirit who enables us to tell the good news of Jesus. By His strength, we can experience the courage to share our Savior with others.
---
---
Related Posts
Living Sacrifice

My great aunt had an exciting job in advertising, and traveled between Chicago and New York City. But she chose to give up that career out of love for her parents. They lived in Minnesota and…

Send It in a Letter

Her name is Ruby. She is four years old. Like most children that age, Ruby loved to run, sing, dance, and play. But she started complaining about pain in her knees. Ruby's parents took…

Shelve Them and Move On

I'm reminded of some wise advice a radio broadcaster friend once gave me. Early on in his career, as my friend struggled to know how to deal with both criticism and praise, he felt…
Upcoming Events
February 22 @ 7:00 pm

-

9:00 pm

February 23 @ 10:00 am

-

12:00 pm

March 9 @ 6:00 pm

-

9:00 pm
From our Facebook Feed