Devotional
Officer Miglio's Heart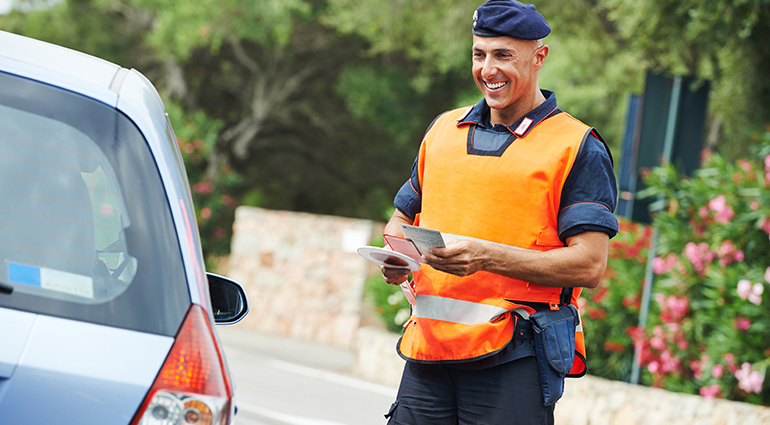 Back at the police station, Officer Miglio slumped wearily against a wall. A domestic violence call had just consumed half his shift. Its aftermath left a boyfriend in custody, a young daughter in the emergency room, and a shaken mother wondering how it had come to this. This call would wear on the young officer for a long time.
"Nothing you could do, Vic," said his sergeant sympathetically. But the words rang hollow. Some police officers seem able to leave their work at work. Not Vic Miglio. Not the tough cases like this one.
Officer Miglio's heart reflects the compassion of Jesus, who loved children and had a stern warning for any who would harm them (Matthew 18:6). But Jesus gave us some instructive hope along with that warning. Calling a small child to Him, He told His disciples, "Unless you change and become like little children, you will never enter the kingdom of heaven" (v. 3).
What did Jesus mean? Simply this. We can't earn God's favor. Even the toughest and most competent of us needs a childlike faith in Jesus. That's why Jesus also said, "Whoever takes the lowly position of this child is the greatest in the kingdom of heaven" (v. 4).
Earthly families can fail their children. Not so our heavenly Father, who invites us through childlike faith in Jesus to become His sons and daughters.
---
---
Related Posts
Sharing More Than Stuff

"But I don't want to share!" wailed my youngest child, broken-hearted that he would have to part with even one of his many LEGO pieces. I rolled my eyes at his…

A Song in the Night

My father's life was one of longing. He longed for wholeness, even as Parkinson's gradually crippled more and more of his mind and body. He longed for peace, but was tormented by…

Hope's Sure Foundation

Lessons on faith can come from unexpected places—like the one I learned from my 110-pound, black Labrador retriever, "Bear." Bear's large metal water bowl was located in a corner…
Upcoming Events
January 21 @ 6:00 pm

-

8:00 pm
From our Facebook Feed