Devotional
Many Beautiful Things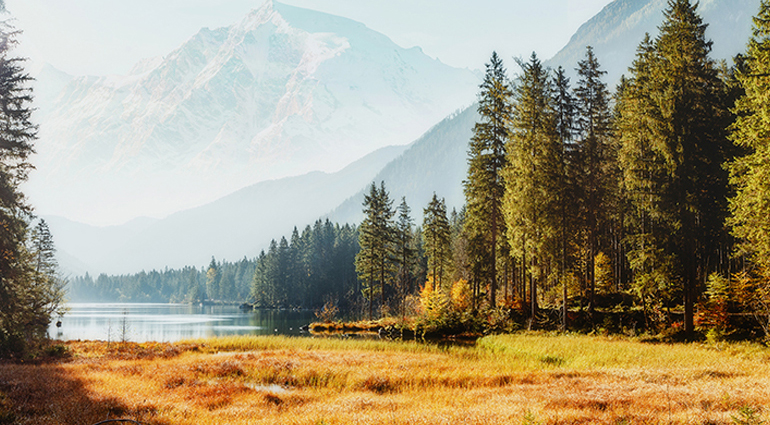 Just before her death, artist and missionary Lilias Trotter looked out of the window and saw a vision of a heavenly chariot. According to her biographer, a friend asked, "Are you seeing many beautiful things?" She answered, "Yes, many, many beautiful things."
Trotter's final words reflect God's work in her life. Not only in death, but throughout her life, God revealed much beauty to her and through her. Although she was a talented artist, she chose to serve Jesus as a missionary in Algeria. Ruskin, a famous painter who tutored her, is said to have commented, "What a waste," when she chose the mission field over a career in art.
Similarly, in the New Testament, when a woman came to Simon the Leper's house with an alabaster jar and poured perfume on Jesus's feet, those with them saw it as a waste. This expensive perfume was worth a year's common wages, so some of the people present thought it could have been used to help the poor. However, commending this woman's deep devotion to Him, Jesus said, "She has done a beautiful thing to me" (Mark 14:6).
Every day we can choose to let Christ's life shine in our lives and display His beauty to the world. To some, it may seem a waste, but let us have willing hearts to serve Him. May Jesus say we have done many beautiful things for Him.
---
---
Related Posts
Send It in a Letter

Her name is Ruby. She is four years old. Like most children that age, Ruby loved to run, sing, dance, and play. But she started complaining about pain in her knees. Ruby's parents took…

Shelve Them and Move On

I'm reminded of some wise advice a radio broadcaster friend once gave me. Early on in his career, as my friend struggled to know how to deal with both criticism and praise, he felt…

Praying and Growing

When my friend David's wife developed Alzheimer's disease, the changes it brought to his life made him bitter. He needed to retire early to care for her; and as the disease progressed…
Upcoming Events
February 22 @ 7:00 pm

-

9:00 pm

February 23 @ 10:00 am

-

12:00 pm

March 9 @ 6:00 pm

-

9:00 pm
From our Facebook Feed