Morning Coffee ~ Sponsored by
WJMM Mornings
Good Morning!
We invite you to join us here every day for your Morning Coffee.
Start your morning off right by getting in the Word with a fresh, new devotion each day. Then, check out the latest news, weather, and traffic before you head out the door.
We're so pleased you've chosen to start your day with us!
Devotional
Thursday, Jun. 21st, 2018
Telling Time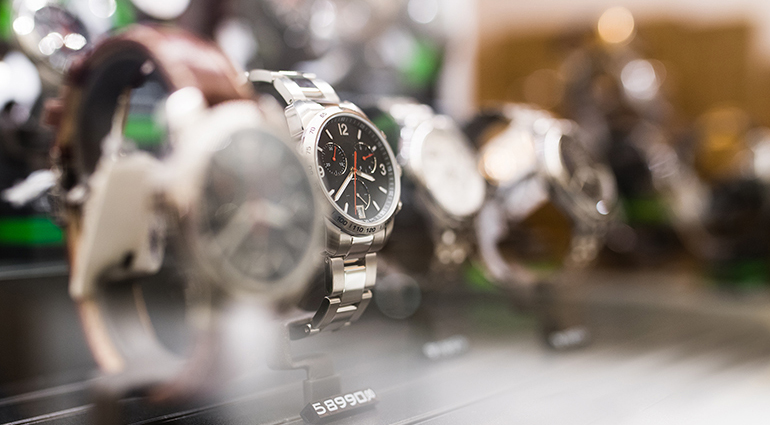 "Westerners have watches. Africans have time." So said Os Guinness, quoting an African proverb in his book Impossible People. That caused me to ponder the times I have responded to a request with, "I don't have time." I thought about the tyranny of the urgent and how schedules and deadlines dominate my life.
 Moses prayed in Psalm 90, "Teach us to number our days, that we may gain a heart of wisdom" (v. 12). And Paul wrote, "Be very careful, then, how you live … making the most of every opportunity, because the days are evil" (Ephesians 5:16).
I suspect that Paul and Moses would agree that our wise use of time isn't just a matter of clock-watching. The situation may call for us to keep a tight schedule—or it may compel us to give someone an extended gift of our time.
We have but a brief moment to make a difference for Christ in our world, and we need to maximize that opportunity. That may mean ignoring our watches and planners for a while as we show Christ's patient love to those He brings into our lives.
As we live in the strength and grace of the timeless Christ, we impact our time for eternity.
Traffic / Weather Forecast
Weather Forecast
Chance of a Thunderstorm

Showers and thunderstorms early. Lows overnight in the mid 60s.

Thunderstorm

Scattered thunderstorms in the morning, then mainly cloudy during the afternoon with thunderstorms likely. High 81F. Winds SSW at 10 to 15 mph. Chance of rain 90%.

Chance of Rain

A few showers early with overcast skies later in the day. High near 80F. Winds WSW at 10 to 20 mph. Chance of rain 30%.

Chance of a Thunderstorm

Mixed clouds and sun with scattered thunderstorms. High 83F. Winds SW at 5 to 10 mph. Chance of rain 60%.

Partly Cloudy

Partly cloudy. High near 85F. Winds NE at 5 to 10 mph.