Morning Coffee ~ Sponsored by
WJMM Mornings
Good Morning!
We invite you to join us here every day for your Morning Coffee.
Start your morning off right by getting in the Word with a fresh, new devotion each day. Then, check out the latest news, weather, and traffic before you head out the door.
We're so pleased you've chosen to start your day with us!
Devotional
Monday, Feb. 20th, 2017
River Tree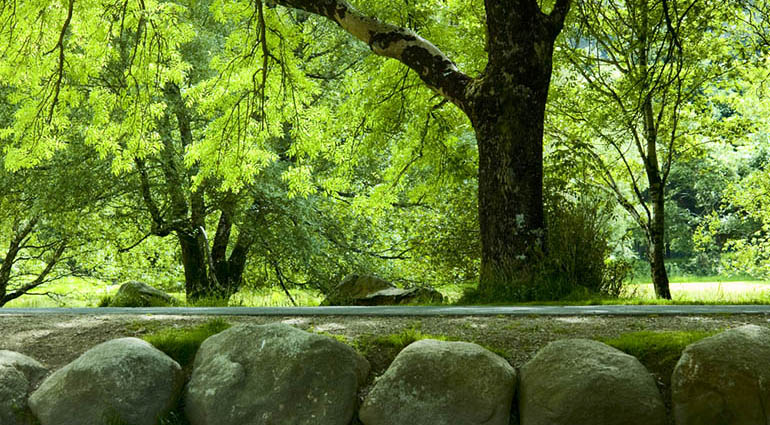 This was a tree to be envied. Growing on riverfront property, it didn't have to worry about weather reports, withering temperatures, or an uncertain future. Nourished and cooled by the river, it spent its days lifting its branches to the sun, holding the earth with its roots, cleaning the air with its leaves, and offering shade to all who needed refuge from the sun. 
By contrast, the prophet Jeremiah pointed to a shrub (Jer. 17:6). When the rains stopped and the summer sun turned the ground to dust, the bush shriveled into itself, offering no shade or fruit to anyone.
Why would the prophet compare a flourishing tree to a withering bush? He wanted his people to recall what had happened since their miraculous rescue from the slave yards of Egypt. For forty years in a wilderness, they lived like a tree planted by a river (Jer. 2:4–6). Yet in the prosperity of their promised land they had forgotten their own story; they were relying on themselves and on gods of their own making (vv. 7–8), even to the point of going back to Egypt looking for help (42:14).
So God, through Jeremiah, lovingly urged the forgetful children of Israel, and us, to be like the tree—not the bush.
Traffic / Weather Forecast
Weather Forecast
Chance of Rain

Partly cloudy early followed by increasing clouds with showers developing later in the day. High 67F. Winds S at 10 to 15 mph. Chance of rain 50%.

Chance of Rain

Areas of dense morning fog. Rain showers early with overcast skies later in the day. High 66F. Winds light and variable. Chance of rain 40%.

Chance of a Thunderstorm

Scattered thunderstorms in the morning, then cloudy skies late. High 69F. Winds SSW at 10 to 15 mph. Chance of rain 40%.

Chance of a Thunderstorm

A mix of clouds and sun then windy with a few isolated thunderstorms late. High 73F. Winds SSW at 20 to 30 mph. Chance of rain 30%.

Partly Cloudy

Cloudy with gusty winds. High near 45F. Winds W at 20 to 30 mph.