Morning Coffee ~ Sponsored by
WJMM Mornings
Good Morning!
We invite you to join us here every day for your Morning Coffee.
Start your morning off right by getting in the Word with a fresh, new devotion each day. Then, check out the latest news, weather, and traffic before you head out the door.
We're so pleased you've chosen to start your day with us!
Devotional
Wednesday, Aug. 16th, 2017
Not Fear but Faith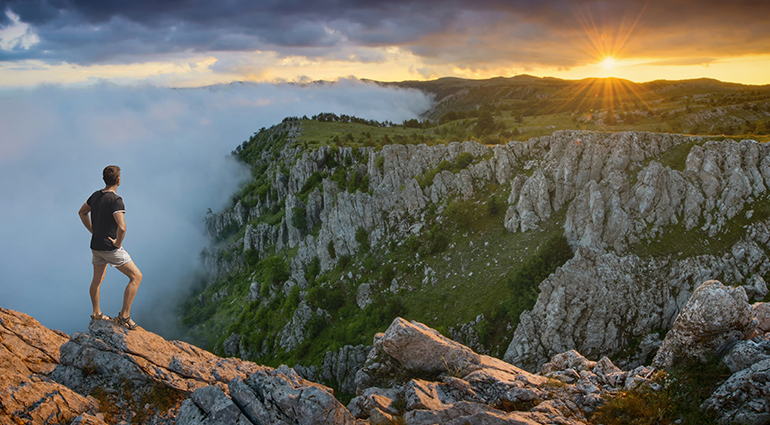 "My husband was offered a promotion in another country, but I feared leaving our home, so he reluctantly declined the offer." My friend explained how apprehension over such a big change kept her from embracing a new adventure, and that she sometimes wondered what they missed in not moving.
The Israelites let their anxieties paralyze them when they were called to inhabit a rich and fertile land that flowed "with milk and honey" (Ex. 33:3). When they heard the reports of not only an abundance of fruit but also powerful people in large cities (v. 27), they started to fear. The majority of the Israelites rejected the call to enter the land.
But Joshua and Caleb urged them to trust in the Lord, saying "Do not be afraid of the people in the land" for the "Lord is with us" (v. 9). Although the people there appeared large, they could trust the Lord to be with them.
My friend wasn't commanded to move to another country like the Israelites were, yet she regretted letting fear close off the opportunity. What about you—do you face a fearful situation? If so, know that the Lord is with you and will guide you. With His never-failing love, we can move forward in faith.
Traffic / Weather Forecast
Weather Forecast
Chance of a Thunderstorm

Partly cloudy with a slight chance of thunderstorms. High 86F. Winds S at 5 to 10 mph. Chance of rain 30%.

Chance of a Thunderstorm

Partly cloudy early. Scattered thunderstorms developing in the afternoon. High 89F. Winds SW at 10 to 20 mph. Chance of rain 50%.

Partly Cloudy

Partly cloudy skies. A stray shower or thunderstorm is possible. High 86F. Winds W at 10 to 15 mph.

Partly Cloudy

Partly cloudy. High 86F. Winds SW at 5 to 10 mph.

Clear

Generally sunny despite a few afternoon clouds. High 89F. Winds light and variable.