Morning Coffee ~ Sponsored by
WJMM Mornings
Good Morning!
We invite you to join us here every day for your Morning Coffee.
Start your morning off right by getting in the Word with a fresh, new devotion each day. Then, check out the latest news, weather, and traffic before you head out the door. We're so pleased you've chosen to start your day with us!
Devotional
Monday, Oct. 22nd, 2018
Treasure in a Pumpkin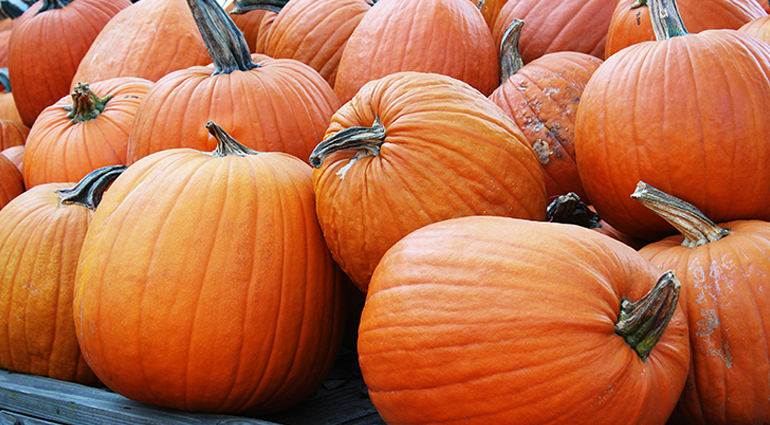 As a young mother, I was determined to document my daughter's first year of life. Each month, I took photos of her to illustrate how she had changed and grown. In one of my favorite pictures, she is gleefully sitting in the belly of a hollowed-out pumpkin I purchased from a local farmer. There she sat, the delight of my heart, contained in an overgrown squash. The pumpkin withered in the ensuing weeks, but my daughter continued to grow and thrive.
The way Paul describes knowing the truth of who Jesus is reminds me of that photo. He likens the knowledge of Jesus in our heart to a treasure stored in a clay pot. Remembering what Jesus did for us gives us the courage and strength to persevere through struggles in spite of being "hard-pressed on every side" (2 Corinthians 4:8). Because of God's power in our lives, when we are "struck down but not destroyed," we reveal the life of Jesus (v. 9).
Like the pumpkin that withered, we may feel the wear and tear of our trials. But the joy of Jesus in us can continue to grow in spite of those challenges. Our knowledge of Him—His power at work in our lives—is the treasure stored in our frail clay bodies. We can flourish in the face of hardship because of His power at work within us.
Traffic / Weather Forecast
Weather Forecast
Clear

Sunny. High 63F. Winds SW at 10 to 15 mph.

Clear

A mainly sunny sky. High 62F. Winds WNW at 5 to 10 mph.

Clear

Sunny skies. High 54F. Winds NNE at 5 to 10 mph.

Mostly Cloudy

More clouds than sun. High around 50F. Winds ENE at 10 to 15 mph.

Chance of Rain

Cloudy with occasional rain showers. High 49F. Winds ENE at 5 to 10 mph. Chance of rain 60%.