Morning Coffee ~ Sponsored by
WJMM Mornings
Good Morning!
We invite you to join us here every day for your Morning Coffee.
Start your morning off right by getting in the Word with a fresh, new devotion each day. Then, check out the latest news, weather, and traffic before you head out the door.
We're so pleased you've chosen to start your day with us!
Devotional
Friday, Jun. 23rd, 2017
Playing in Concert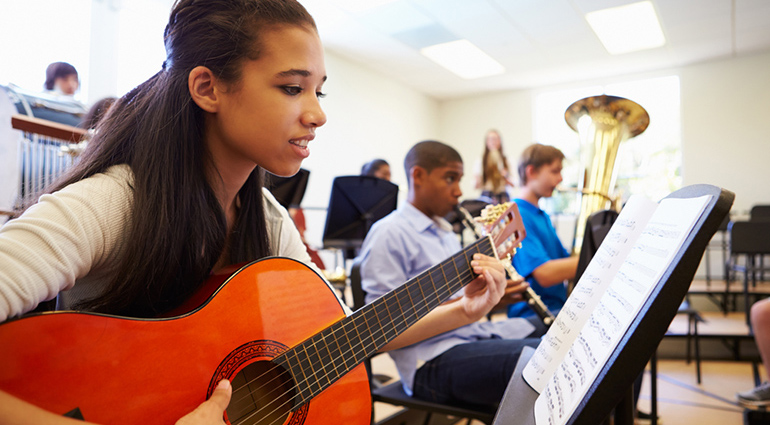 During our granddaughter's school band concert, I was impressed by how well this group of 11- and 12-year-olds played together. If each of them had wanted to be a solo performer, they could not have achieved individually what the band did collectively. The woodwinds, brass, and percussion sections all played their parts and the result was beautiful music!
To the followers of Jesus in Rome, Paul wrote, "In Christ we, though many, form one body, and each member belongs to all the others. We have different gifts, according to the grace given to each of us" (Rom. 12:5–6). Among the gifts Paul mentioned are prophecy, service, teaching, encouragement, giving, leadership, and mercy (vv. 7–8). Each gift is to be exercised freely for the good of all (1 Cor. 12:7).
One definition of in concert is "agreement in design or plan; combined action; harmony or accord." That's the Lord's plan for us as His children though faith in Jesus Christ. "Be devoted to one another in love. Honor one another above yourselves" (v. 10). The goal is cooperation, not competition.
In a sense, we are "on stage" before a watching and listening world every day. There are no soloists in God's concert band, but every instrument is essential. The music is best when we each play our part in unity with others.
Traffic / Weather Forecast
Weather Forecast
Issued:

1:55 AM CDT on June 23, 2017

Expires:

8:00 AM EDT on June 24, 2017
Thunderstorm

Cloudy this morning. Strong thunderstorms developing this afternoon. High 82F. Winds SSW at 10 to 20 mph. Chance of rain 100%. Rainfall possibly over one inch. Localized flooding is possible.

Partly Cloudy

Sunshine and clouds mixed. High 82F. Winds WNW at 10 to 15 mph.

Clear

Sunny. High 79F. Winds W at 10 to 15 mph.

Clear

Generally sunny. High 74F. Winds W at 10 to 15 mph.

Clear

Generally sunny despite a few afternoon clouds. High near 75F. Winds NNW at 5 to 10 mph.