Morning Coffee ~ Sponsored by
WJMM Mornings
Good Morning!
We invite you to join us here every day for your Morning Coffee.
Start your morning off right by getting in the Word with a fresh, new devotion each day. Then, check out the latest news, weather, and traffic before you head out the door.
We're so pleased you've chosen to start your day with us!
Devotional
Saturday, Mar. 25th, 2017
Not the One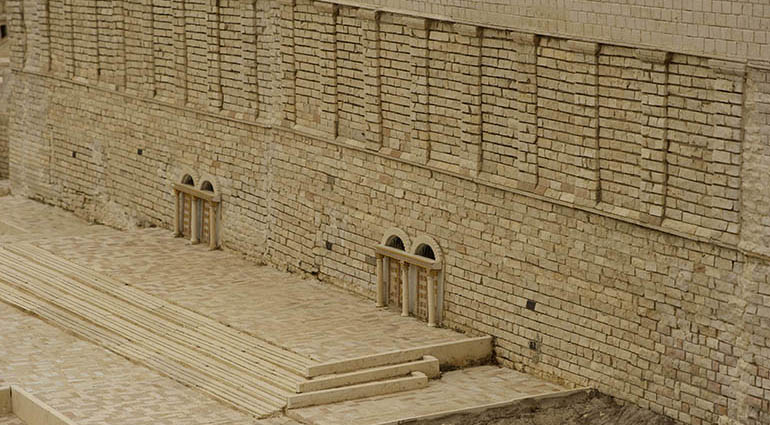 David had drawn up the plans. He designed the furniture. He collected the materials. He made all the arrangements (see 1 Chron. 28:11–19). But the first temple built in Jerusalem is known as Solomon's Temple, not David's.
For God had said, "You are not the one" (1 Chron. 17:4). God had chosen David's son Solomon to build the temple. David's response to this denial was exemplary. He focused on what God would do, instead of what he himself could not do (1 Chron. 17:16–25). He maintained a thankful spirit. He did everything he could and rallied capable men to assist Solomon in building the temple (see 1 Chron. 22).
Bible commentator J. G. McConville wrote: "Often we may have to accept that the work which we would dearly like to perform in terms of Christian service is not that for which we are best equipped, and not that to which God has in fact called us. It may be, like David's, a preparatory work, leading to something more obviously grand."
David sought God's glory, not his own. He faithfully did all he could for God's temple, laying a solid foundation for the one who would come after him to complete the work. May we, likewise, accept the tasks God has chosen for us to do and serve Him with a thankful heart! Our loving God is doing something "more obviously grand."
Traffic / Weather Forecast
Weather Forecast
Mostly Cloudy

Partly cloudy skies this morning will become overcast during the afternoon. Slight chance of a rain shower. High around 75F. Winds S at 10 to 20 mph.

Thunderstorm

Showers and thunderstorms. High 68F. Winds S at 10 to 20 mph. Chance of rain 80%.

Chance of a Thunderstorm

Mostly cloudy in the morning. Isolated thunderstorms may develop later in the day. High 73F. Winds SSW at 5 to 10 mph. Chance of rain 30%.

Chance of Rain

Considerable cloudiness with occasional rain showers. High 68F. Winds W at 5 to 10 mph. Chance of rain 60%.

Chance of Rain

Considerable cloudiness. Occasional rain showers in the afternoon. High around 70F. Winds NE at 5 to 10 mph. Chance of rain 50%.