Morning Coffee ~ Sponsored by
WJMM Mornings
Good Morning!
We invite you to join us here every day for your Morning Coffee.
Start your morning off right by getting in the Word with a fresh, new devotion each day. Then, check out the latest news, weather, and traffic before you head out the door.
We're so pleased you've chosen to start your day with us!
Devotional
Saturday, Oct. 21st, 2017
Your Safe Place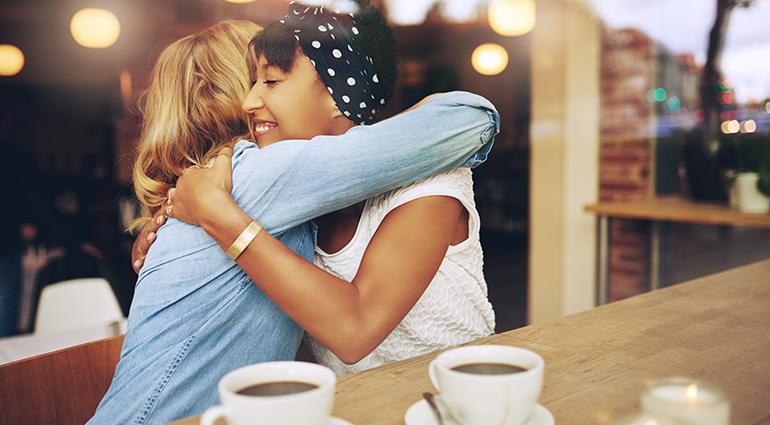 My daughter and I were arranging to attend an extended family gathering. Because she was nervous about the trip, I offered to drive. "Okay. But I feel safer in my car. Can you drive it?" she asked. I assumed she preferred her more spacious vehicle to my compact one so I responded, "Is my car too cramped?" "No, it's just that my car is my safe place. Somehow I feel protected there."
Her comment challenged me to consider my own personal "safe place." Immediately I thought of Proverbs 18:10, "The name of the Lord is a fortified tower, the righteous run to it and are safe." In Old Testament times, the walls and watchtower of a city provided warning of danger from without and shielding for its citizens within. The writer's point is that God's name, which stands for His character, person, and everything that He is, provides true protection for His people.
Certain physical places promise longed-for safety in moments that seem dangerous. A sturdy roof overhead in the midst of a storm.  A hospital offering medical care. The embrace of a loved one.
What is your "safe place?" Wherever we seek safety, it is God's presence with us in that place, which provides the strength and protection that we really need.
Traffic / Weather Forecast
Weather Forecast
Partly Cloudy

Partly cloudy. Lows overnight in the mid 50s.

Partly Cloudy

Partly cloudy. High 79F. Winds SSE at 10 to 20 mph.

Rain

Periods of rain. Thunder possible. High around 65F. Winds SE at 10 to 15 mph. Chance of rain 100%. Rainfall near an inch.

Chance of Rain

Chance of a shower or two during the morning, followed by partly cloudy skies in the afternoon. High 57F. Winds WSW at 10 to 20 mph. Chance of rain 40%.

Mostly Cloudy

A mix of clouds and sun in the morning followed by cloudy skies during the afternoon. High around 50F. Winds WSW at 10 to 20 mph.