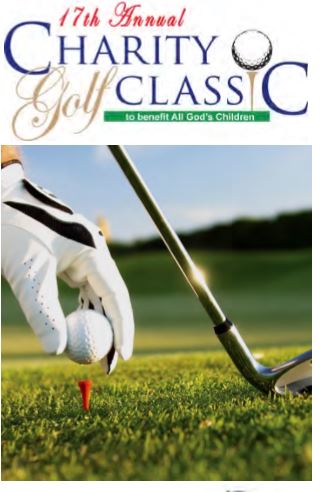 All God's Children (AGC) was originally founded 20 years ago as a home for abused and neglected pregnant/parenting teens and their babies. We are a Nicholasville organization that provides a home and more importantly a bridge to a better life…one with a healthy baby and Christ in their life. Because of an increasing need and population of children suffering due to a lack of proper care, AGC has evolved into a four-fold program with the same powerful purpose, to nurture children and invest in families. Another program we have is the Therapeutic Foster Care Agency which is helping find good, safe homes for the 9,775 (as of July 1) foster children in Kentucky.
AGC is having one fundraising event this year which is our 17th Annual Golf Tournament held at the University Club on Friday, August 2nd in Lexington, Kentucky. You can come watch this golf tournament for free.
If you know anyone who loves to play golf, please call or text Bridget Starr at 859.553.2043 or email bridgetstarr@hotmail.com for more details.